Frictionless Energy Data (

friendly_data

)
Frictionless energy data, or friendly_data, is two things:
an energy modelling friendly specification to combine data and metadata into a "data package" and

a tool to help create, modify and read such data packages.
Its design goal is a common medium to facilitate the flow of data between energy and environmental models in a way that can be automated, while able to deal with the fact that different models use different internal data formats, unit conventions, or variable naming schemes.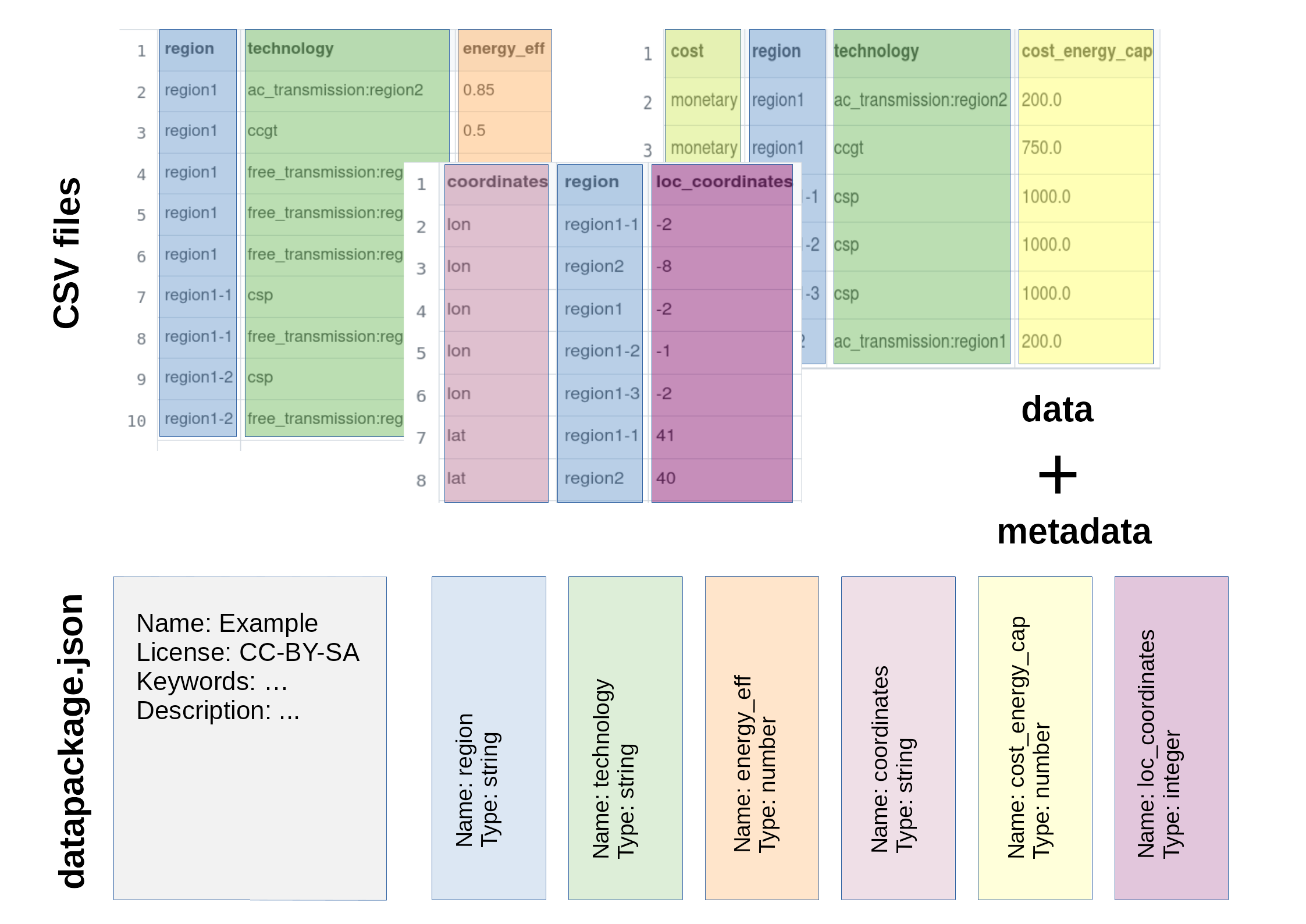 Friendly data packages
A friendly_data data package is based on, and is compatible with the frictionless data package specification. The friendly_data tool adds the following features on top of the basic frictionless specification:
Aliases: you can specify column aliases to indicate two different column names are equivalent. This reduces friction due to varying terminology used by different groups/sub-communities.
The

friendly_data

tool
Basic use of the friendly_data tool, which requires no Python experience, makes it easy to create and manage data packages.

An online metadata registry allows teams to share and agree on variable names and definitions and makes the generation of metadata for a data package quick and easy.

Automated conversion to the IAMC timeseries scenario data format.

Written in Python, with a library API:

thus linking directly to the rich Python ecosystem of data analysis and visualisation tools,

programmers can also make use of the API to further automate tasks related to creating, validating, and using friendly_data packages.